Gor Mahia midfielder Francis Kaha has confirmed his imminent departure from Gor Mahia after an illustrious three-year career, having joined the current Kenya Premier League champions in July 2016.
The former Thika United player made his intention to leave Gor Mahia known while concluding a three-week training camp with Stars in France ahead of the Africa Cup of Nations in Egypt, Cairo.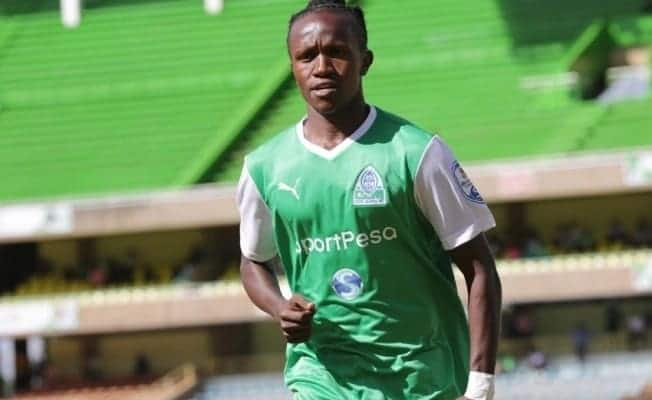 "Gor has been like my second home since leaving Thika and I believe that I have given them my best in all those three years we have won the title back to back," Kahata said, according to Capital Sports.
"I still believe it is a good team with good players and they are capable of retaining the title in the new season as well and doing well in the Caf competitions," he added.
Kahata admitted to have already held talks with Tanzania side Simba SC but said that he would first focus on Afcon and keep his options open until after the tournament.
"Yes, we have met with their representatives (Simba SC) but I told them it would be good if they allow me to concentrate on the Afcon first before I decide on the next move," he told Goal.
The Harambee Stars playmaker has attracted a number of scouts across the continent including a number of top North African clubs.
Kahata was extremely honoured to be representing the nations in Cairo after 15 years of Kenya watching Afcon from the sidelines and was ready to give his all for his nation.
"It is such an honour being in this squad because there are so many players who were competing.
"I could say it is a dream come true for me to be in this squad. We have tried and failed before but this time, we got it right," the midfielder said.
The 28-year-old feels at his prime following the intense training camp at the National Rugby Center in Marcoussis.
"Training has been great and everyone is happy. The facilities that are here are world class and our minds have been focussed because everyone knows what we want as a team.
"Everyday has been learning process and we also thank the Federation for ensuring as players, everything is catered for," he said.
Kahata will no doubt be at his best in Cairo knowing scouts from top clubs the world over will be watching him and the rest of the squad.
Kenya head to Cairo from France on June 19, in time for for the finals set to kick off on June 21.
Harambee Stars' first game in Egypt will be up against Algeria on June 23, at the 30,000 seater 30 June Stadium in Cairo.
Source: Tuko.co.ke