Diana Marua wife to Gospel Singer Kevin Bahati has disclosed that her hubby rushed her to get baby number two.
In a recent episode of their Reality TV show, the two love birds got into an argument over the state in which their house is in.
Bahati walks back home and finds the house in a mess and upon confronting his wife on why the house has not been kept in order, Diana claims that all the household chores have been labeled against her yet she is pregnant.

Bahati with his Wife Diana Marua

Taking advantage
She goes ahead to tell her Hubby that he is taking advantage of her situation yet he is the one who rushed her to get baby number two.
"This is the Ghetto president residences Hakuwezi kukaa hivi upside down, Whats not happening, Beb hii Nyumba ni chafu. Vile nyumba inakaa," said Bahati.
Ms Marua hits back saying, "Kaa nyumba ni chafu twende wote tukaitengenezee, si wezi osha nyumba pekee yangu. Let me tell you something, sijui mbona unapenda kuchukua advantage ya zile situation mimi hukua. You can't be telling me tutakula mapenzi, Mbona uliharakisha tupate Baby number two, si wewe ndo ulitaka baby number two and then right now you are leaving everything to me. Who is the pregnant one here? Let's go and make that house together. Kwa hivyo unipatia mimba, nijibebee na nijishughulikie sindio?."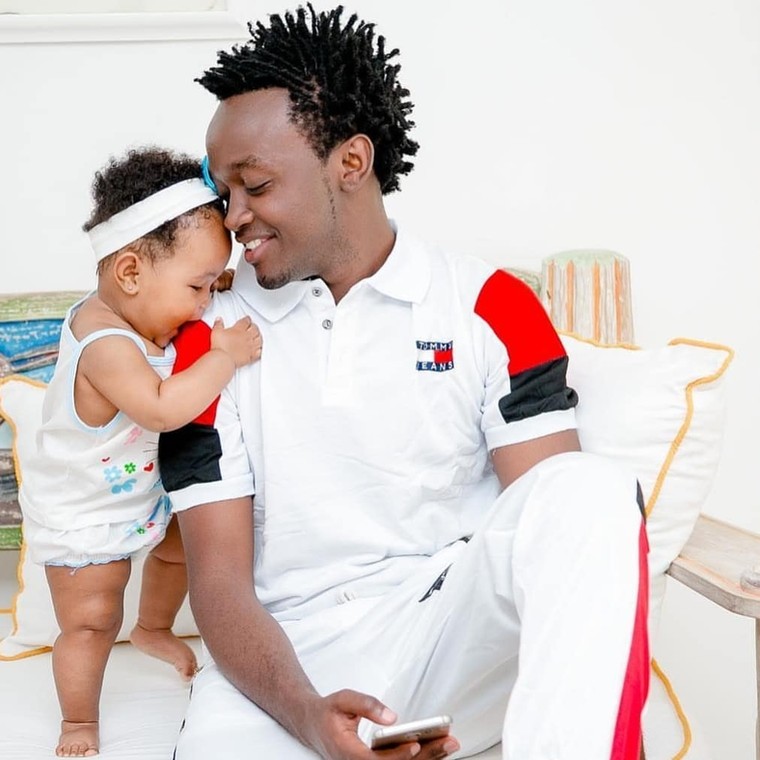 Bahati with his daughter Heaven

Rushed to get Baby number 2
Diana's confession comes days after the EMB President opted to get answers on whether he rushed to get Baby Number two or it was a perfect timing, considering they welcomed their first born daughter in February 2018.
"#BahatiReality An Argument this Morning Ati I Rushed to have Baby No. 2??? a YES or NO" posed Bahati.
Despite Bahati's question being straight to the point demanding a Yes or No answer, fans who joined the conversation decided to make their response a little bit longer.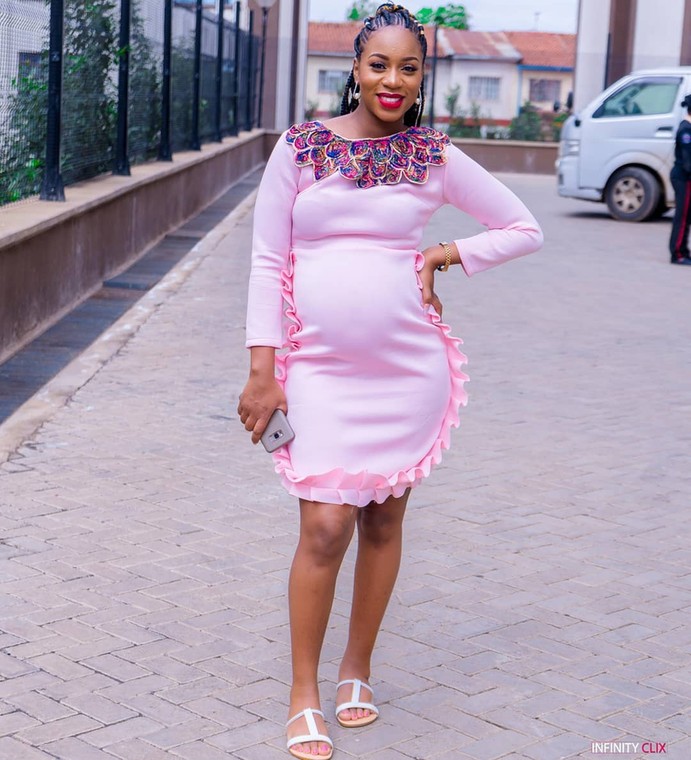 Bahati's wife Diana Marua

A section were not pleased with how Bahati was involving them in his private life, while others advised that he is right to get a second baby basing on the fact that he is financially stable.