Deputy President William Ruto left Kenyans excited after showing that he too can let loose when the FBI dace crew paid him a visit.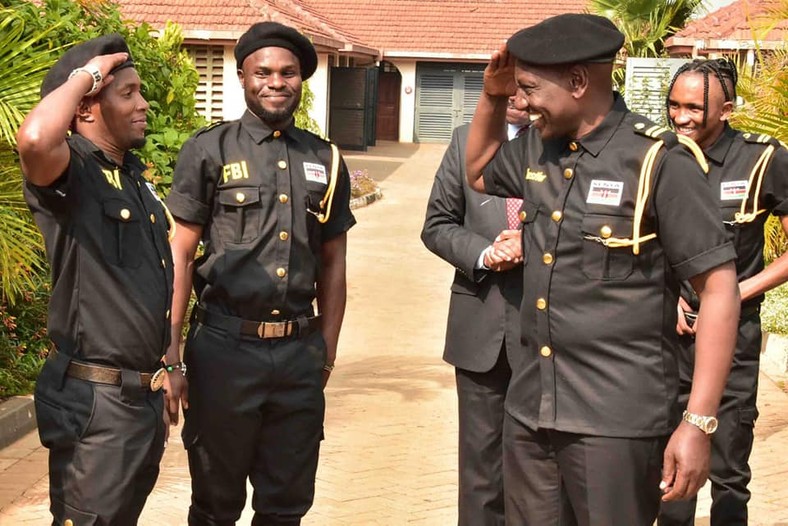 Ruto with FBI dancers (Facebook)

He dressed up in F.B.I's dapper black uniform which closely resembles regalia worn by security officers like the military and police. He also danced with the youngsters, had a laugh and even presented them with certificates.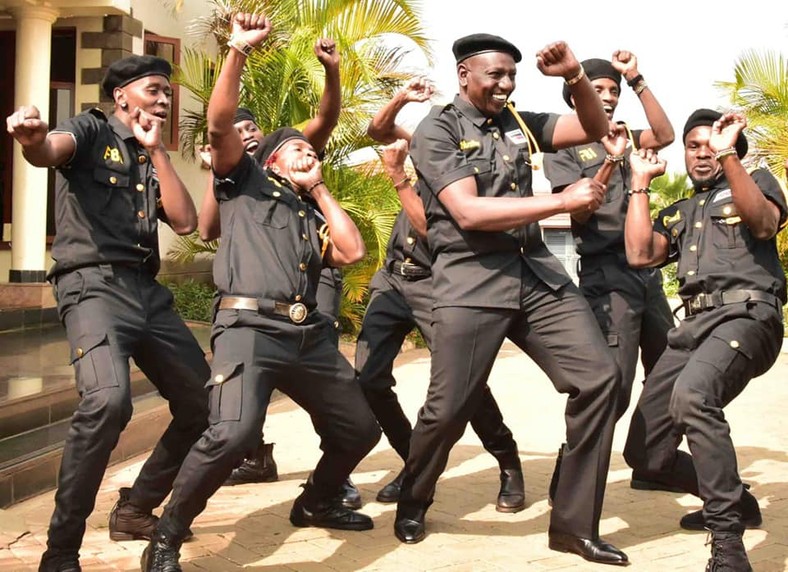 Ruto dances with FBI (Facebook)

This was his way of supporting the Focus Beyond Imagination (FBI) dance group that is set to represent Kenya at the World Hip Hop Championships in Arizona.
"We are supporting youth to exploit their talents, harness skills to earn a living, especially for young people engaged in sports and dance as a commercial activity. They are our brand ambassadors; we take pride in their achievements and positioning the country as a force in global sport. The youth should seize the opportunity of the creative economy, including arts, theatre and film, to express their ideas; promote local content and create jobs," the Deputy President stated.

Wiliam Ruto dances with FBI (Facebook)

Politicians in armed forces regalia
Other politicians who have stepped out in outfits worn by the armed forces include President Uhuru Kenyatta and Nairobi County Governor Mike Sonko.
During the Jamhuri Day celebrations in 2018, President Uhuru stunned in a red Commander-in-Chief's ceremonial military uniform, a tunic that was favoured by his late father.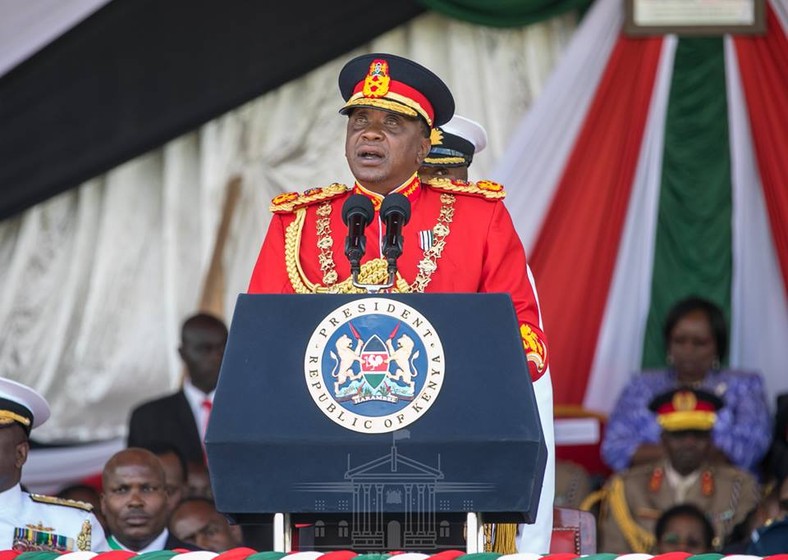 Uhuru dons a red Commander-in-Chief's ceremonial military uniform (Courtesy)

And in 2019, Mike Sonko stepped out in a navy blue Inspectorate uniform during the Madaraka Day fete.
"I'm dressed like this today so that you can know I am the commander in chief and I will not sit back and watch the people suffer," he told the public explaining his attire.