Raila back in the country after treatment in Dubai: The Standard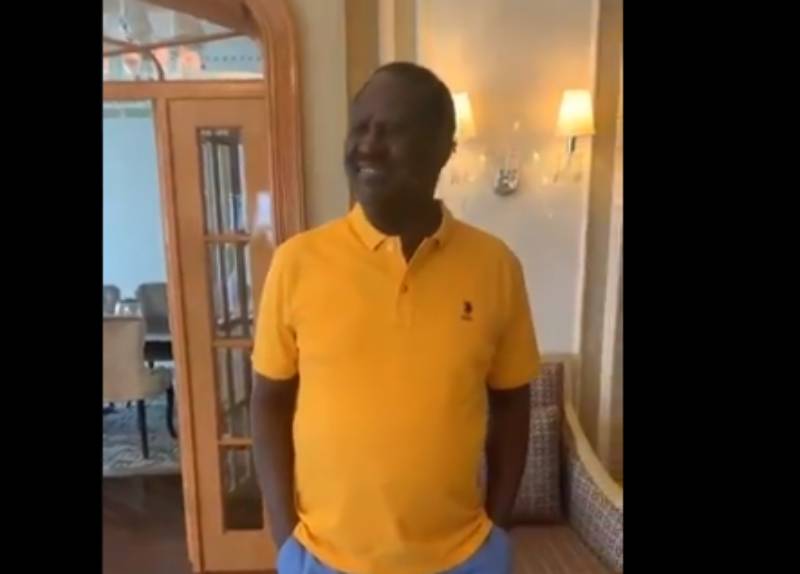 ODM leader Raila Odinga is back in the country.
The former Prime minister had travelled to Dubai where he has received treatment.
In a Twitter posting by his daughter Winnie, Raila says he is feeling "very strong and rejuvenated" after minor surgery.
SEE ALSO: Family reveals why Raila will not be coming home soon
He thanked, friends and his supporters for the messages of goodwill while he was being treated in Dubai.
"I want to thank all my friends, supporters and all youth who have send me messages of goodwill. It has been amazing and wonderful. It makes you recover so fast," he said.
His family had earlier on told The Standard separately that the former prime minister was out of danger, but would not be coming back so soon.
His wife Ida Odinga said the Opposition leader was successfully treated of a nerve disorder affecting one leg, but needed more time to rest. Accordingly, he will stay in the United Arab Emirates (UAE) for some time until he is fit to resume his heavy political activities.
The family is pained by rumours on social media to the effect that the former Prime Minister was suffering from other forms of ailments, terming them utterly outrageous.
SEE ALSO: Handshake heralds new brand of Kenyan politics
The family said Raila's busy schedule necessitated his longer stay so that when he returns, he can go on with his tasks normally.