Odibet registration, deposit, free bets, bonuses & jackpots ▷ Kenya News
Odibet is one of the fastest-growing betting sites in Kenya. Its popularity is contributed by its simplicity, frequent rewards to customers, and much more. Additionally, it is available to people without smartphones through the USSD service.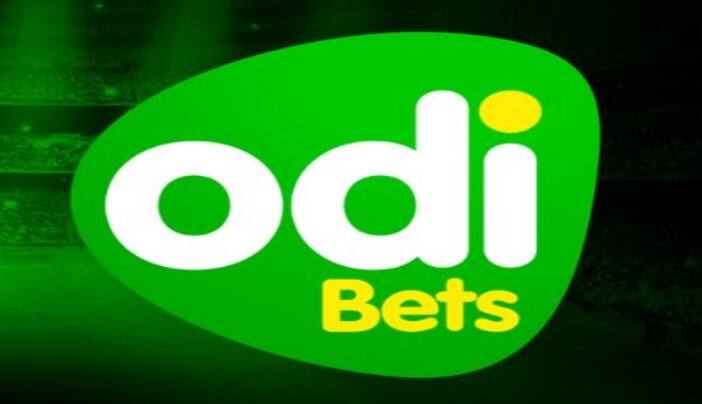 The Odibet brand is operated by Kareco Holdings Limited. It is authorized and regulated by the Betting Control and Licensing Board (BCLB). Below is everything you need to know about Odibet registration, application, bonuses, and much more. Shall we get started?
Odibet free registration
When it comes to enrolling to this gambling platform, you have two options depending on whether you have a smartphone or data bundles. You can either use their SMS service or register online through their official website.
READ ALSO: List of all betting sites cleared by KRA
1. SMS registration
Follow the following procedure to register offline:
Launch the SMS app: Navigate to your app list or just home screen and scroll up and down or left and right until you see the "Messages" app icon. Click on it.
Select "Add a new message" option: In most smartphones, this is usually an addition sign. Click on it so that a new window opens.
Enter "29680" as the receiver: Key in this number in the receiver text box. Be careful as entering the wrong digits will cost you a lot.
Type the word, "ODI": Use your keyboard to do so. Make sure that the word is capitalized.
Click on the "send" button: To successfully enrol in the service, this SMS must be delivered to 29680. After sending you will receive a confirmation message welcoming you to the gambling site. Move to the next step.
Set your PIN/password: Once you get the SMS, reply with your preferred PIN or password. Make sure that it is long enough and not easily guessable as it will cost you your hard-earned money if it lands in the wrong hands.
Note that standard SMS rates apply, so you should be having at least a balance of Ksh. 5 in your Safaricom simcard.
2. Online registration
Use the procedure below to register for Odibet online:
Launch your browser: We recommend using Opera Mini, Chrome, Browser, or even Firefox if you are on a desktop/laptop. To launch the app on a smartphone, navigate to your app list, and click on the browser's icon. Make sure that you have data bundles and your internet connection is active. You can alternatively connect to a Wi-Fi network.
Go to Odibet's website: Key in the following address on your browser: www.odibets.com
Click on the "Register Free" button: Once the site has fully loaded, you will see a yellow button on the top left side. Tap it so that you can enrol on the platform.
Enter your mobile number: Use the correct number as you will be cashing out through it.
Enter and confirm your password: Use a strong password that cannot be hacked or guessed easily by anyone.
Tap "create account": Confirm the details you entered before clicking on this button.
Enter the code sent to you: You will be prompted to key in an SMS code sent to your Safaricom line. If you didn't receive it, initiate the process again for a maximum of three times.
Resetting your account password
If by any chance you forget your Odibet password, you can easily reset it using the procedure highlighted below:
Navigate to Odibet website: Launch your favourite browser and type odibet.com. Make sure you have an active internet connection.
Click on "login": When the page fully loads, you will be able to locate this option quickly.
Enter your phone number: Make sure it is the correct number associated with the account you have forgotten the password. Also, have the Simcard as a shortcode will be sent to it as a confirmation that you are the owner.
Tap forgot password: A new window will open, move to the next step.
Enter the code sent to you: You will receive an SMS with a four-digit code, enter it to proceed to the next step.
Choose a new password: Make sure you can easily remember it.
Odibet bonuses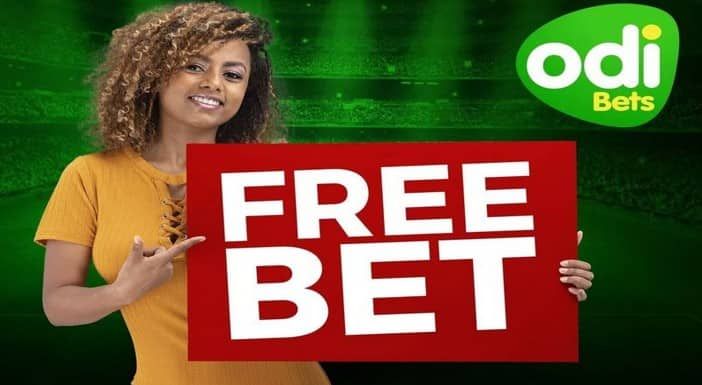 Odibet Kenya offers the following promotions and bonuses to its loyal customers:
1. Free bet
Upon registering to the platform, Odibet will give you a free bet worth Ksh. 30 bob. Use the following procedure to place the free bet:
Choose the game you will stake in
To choose home team win select (1), for a draw (x) and away team (2)
Enter your mobile phone number.
Enter your account password and click on Submit Freebet button.
Your account will be credited with the registration bonus. When your stake wins, Odibet will credit the winnings to your account. You can use the amount to bet on other games to hit the minimum withdrawal balance.
Note that if Odibet notices that you are using multiple fake numbers to create accounts to earn this bonus, you risk having all your associated accounts closed down and all funds confiscated.
2. Free first deposit of the day
All new and existing users enjoy one free deposit on their first deposit of the day. The amount must be between Ksh. 49 to Ksh. 99 or above Ksh. 200.
For instance, if you credit Ksh. 95 to your account, Your Odibet account balance will read Ksh. 100 instead of the Ksh. 95 you deposited. It is how they refund the transaction costs you were charged by Mpesa.
3. Up to 150% Multibet boost
All existing and new customers are eligible to receive this bonus. The promotion is only applicable to multi-bets for both live bets and prematch fixtures. The following conditions must be fulfilled to earn this bonus.
Each multiple bets should have a maximum of 32 selections.
The maximum payout per multi-bet is Ksh. 1 million.
A minimum of 5 selections per bet in each multi-bet.
Events and matches should have odds of above 1.5.
The bonus percentage will directly relate to the completed matches. If a game in your multi-bet is cancelled or postponed, Odibet will base your win bonus on the remaining games in your bet slip. Remember draw bets do not count for the boost if the team draws. Also, the minimum amount of money you can withdraw from Odibet is Ksh. 100.
4. Bundles
This bonus is available for all the registers customers to the platform. To earn your free packages, you will have to:
Register and bet with a minimum of Ksh 49 on either a single or multi-bet.
You will automatically receive 7MBs and 7 SMSs. You will also enter into a draw and stand a chance of winning 2GB bundles. Winners are picked randomly by systems.
If you are among the winners, you will receive a confirmation message on your mobile phone. The reward will be valid for less than 48 hours from the receipt of the SMS.
You can enter into this draw countless times.
How to deposit money to Odibet
You can only deposit to this gambling site using Mpesa. You have two options, as shown below:
1. Offline
To deposit money to Odibet without using data connection, use the procedure highlighted below:
Launch your app list: In most phones, it is a round button in the middle bottom part of the screen.
Open sim toolkit app: Scroll down or left until you see the app's icon, click on it so that it opens.
For twin line phones, select the line you wish to make payments.
Go to Mpesa: After choosing your preferred Simcard, A new window will open with two options, select the first and move to the next step.
Tap "Lipa na Mpesa": If you can't see the option, scroll down a little bit.
Select "Pay Bill".
Reply with "290680": You will be prompted to key in Odibet Paybill number. Enter the shown figure carefully and click on the "send" button.
Enter the account number: This is usually the word "ODI." Again confirm if you have entered it correctly.
Key in the amount: Reply with the amount you want to deposit into the platform. Do not put commas or full stops. When through tap the "Send" button.
Input your Mpesa pin: For the transaction to be initiated, you must enter the correct Mpesa pin.
Confirm the details: A popup will appear shortly with all the transaction details. If they are wrong, reply with any number within 25 seconds to cancel it.
If the transaction was a success, you will receive a short SMS confirming it.
2. Online
To use this method, you should be having a smartphone connected to a reliable internet source.
Login to your account: Go to www.odibet.com in your browser.
Click on Login: You already have an account, so you don't need to create a new one.
Go to the "Deposit" tab: On your menu, you will see this option.
Enter the amount you wish to deposit: This amount will be credited from your Mpesa account, so be sure to key in a figure according to your account balance.
Confirm the payment: A popup will appear prompting you to accept the transfer of the amount you keyed into your Odibet account.
If payments were successful, you will receive a confirmation message from Mpesa with all the details concerning the transaction.
How to place a bet on Odibet
Use the following procedure to place a bet on Odibet jackpot games or single matches:
1. Offline
SMS your predictions to 29680. The minimum amount of stake is Ksh. 1 while the maximum is Ksh. 50,000.
2. Online
Make sure you have an internet connection before using this option in placing a bet.
Login to your account: Open odibets.com/login in your browser.
Enter your account credentials: Key in your phone number and password then click on the "Login" button.
Select your preferred sport: You can choose between football, basketball and so on.
Find the league you want: To do so use the sports menu on the top left side of your phone's screen. You can search for anything you want in the search tab.
Make selections: Pick a maximum of 30 events and predict according to your instincts.
Enter bet amount: This should be between Ksh 1 and Ksh. 50,000.
Tap "press bet" button: If by any chance it displays price has changed, accept and proceed, and your bet will be processed. Alternatively, you can decline and start again.
READ ALSO: Best betting sites in Kenya 2019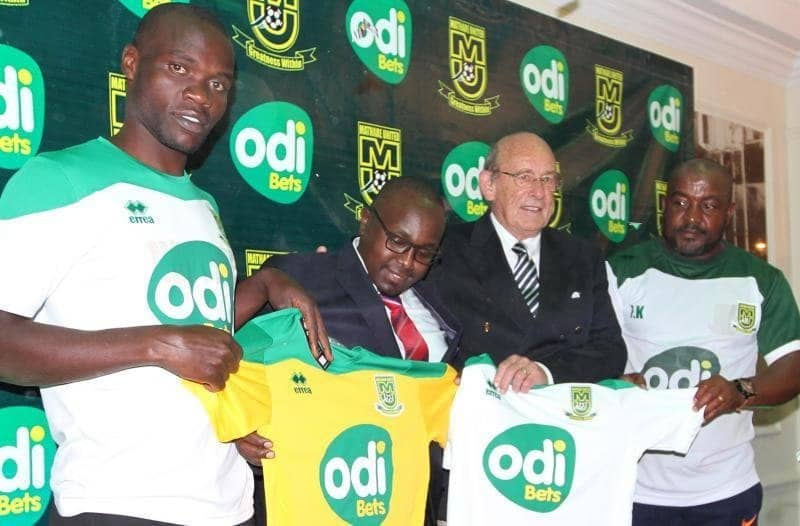 How to check your account statement and bet history
Assuming that you are already logged into your account, use the following steps to see your bets:
Go to menu: You will see a drop-down menu on the top left side of your phone's screen click on it and move to the next step.
Tap "My bets": A new window will be opened containing all your open and settled bets.
Odibet app
As a leading gambling platform in Kenya, Odibet focuses on improving its smartphone users' experience through their mobile application. The app is freely available in all the leading stores, so you don't need any funds to get it on your phone. Here is how you can download, install, and use Odibet application in either Android OS or iOS.
1. Android
Follow the following steps to get the app into your gadget:
Allow background data: If you are using mobile data, then this step is essential when it comes to downloading anything from the Google Play store. It is because some processes during the download run in the background and require an active internet connection to function as they should. If you are connected to any Wi-Fi network, there is no need for restricting background data.
Open "Play Store": To do so, launch your app list and scroll until you the app's icon is visible. Click on it so that it opens. Wait for a few seconds as it loads contents.
Search for "Odibet": On the top text box key in the shown keyword and press the magnifying glass icon on your keyboard or the screen. If you have a fast connection, then you should be able to see the search results within microseconds.
Click on the application icon: Once you can see the results, scroll down until you see "Odibet." Tap on it so that a new window with numerous details will appear. Here, you will see the app size, version, reviews, and much more information.
Tap the "Install" button: This is usually a green button just next to the app's name and icon. Press it only once and move to the next step.
Accept permissions: A pop up will automatically be generated containing all the activities Odibet will do on your phone. Go through them one by one before accepting them.
Your download must have started by now. Just be patient as the contents are transferred to your Android phone. When the download is complete, the installation will start automatically.
2. iOS
If you are operating on an iPhone, iPad and so on, use the procedure below to get the application.
Connect to an internet service provider: You will need a reliable data connection for the process to be smooth and faster.
Launch the Apple Store: The app is visible on your home screen, so you don't have to struggle to search for it. Make sure you are signed in with your Apple ID.
Tap the "Apps" button: The option is located on the bottom part of your iPhone's screen. When you press it, choose the appropriate category. You can alternatively do a search using relevant keywords to locate the "Odibet app."
Press on its icon: Once you tress the app, click on its image so that a new window will open containing its details, reviews, size, and so on.
Tap "Get": This will initiate the download process.
Confirm the download: This can quickly be done using your fingerprints, face, or just the iPhones password.
Log in to iTunes: For the download to be processed, your gadget should be logged in to iTunes.
After the process, remember to keep your application updated every time to fix any security bugs as well as improve its functionality. To do so, periodically check for updates either daily or weekly.
Odibet contacts
In case you experience any technical difficulties when accessing the gambling platform. You can reach out to the customer cares through the following ways.
Odibet Kenya, without doubt, is one of the best reliable gambling sites in the country. If you haven't yet joined the platform, grab your ticket to enjoying tempting bonuses and promotions using the above procedures.
Subscribe to watch new videos
READ ALSO: Football betting sites in Kenya: Which one is the best?
Source: Tuko